Meet RentPress
The engine that will drive the new BHManagement.com, built by the multifamily marketing experts at 30 Lines
Congratulations on taking the first step toward the brand new BHManagement.com!
You had a lot of fantastic questions in your RFI, and you probably don't know much about 30 Lines or our apartment marketing solutions … so we want to get right to it.
Let's get started!
An apartment website built for renters
Build for the customer
We'll be blunt: You don't come first when it comes to apartment website design and lead generation.
Your customer does.
Hear us out. Everything we put into RentPress is focused on creating a better shopping experience for the customer, which ultimately benefits you through higher conversions and more qualified leads. We follow consumer behavior and help you meet them where they are — regardless of where they are in their search process.
Our goal is to make it easier for your customers to find the answers to the questions they have, and our experience has shaped our insights into how those questions evolve as the prospect gets closer to making a decision about where to live.
At the beginning of a prospect's search, they might ask questions like "What are the best neighborhoods in Dallas?" or "best apartments near AdventHealth Orlando."
As they get closer to choosing you, the search might look more like "Is Madera Point open for tours?"
With the right approach, BHManagement.com can answer all of those questions as your prospect moves through their shopping journey. Keep reading … we'll share examples of these kinds of pages in action in a bit.
Of course, you want to be able to share your story and create a strong connection with the customer as they learn more about you, your people, and the lifestyle you can offer. As you get into your site's design, we're here to help you find the perfect way to showcase your brand and help prospects picture themselves living with you.
Lead Generation > Traffic Generation
We believe that too many multifamily operators tend to put far too much emphasis on advertising and generating top-of-the-funnel traffic, and many don't focus nearly enough on smart lead qualification and lead capture strategies once that traffic hits their websites.
We're trying to change that with RentPress.
We've built RentPress by blending innovative multifamily marketing with the latest in retail ecommerce trends. It makes for an easier shopping experience — it feels familiar to the customer because it looks and acts much like ecommerce sites that they've navigated a thousand times before. And when a website is easier to use, more people take action, ultimately resulting in more leads and leases for you.
Because your property search, floor plan availability, and contact forms will all be connected in one cohesive experience on the same domain, you'll be able to track and analyze the customer flow from initial entry all the way through to conversion.
Beyond our website interface, we also offer a number of other services and options to help you convert more traffic to leads, including our behavior-based Lease Magnet opt-ins, AI chatbots, online appointment schedulers, and more. We're happy to discuss any of these options at any point in the process.
Why RentPress?
Flexible. Simple. Powerful.
The corporate portfolio website often is the single most underutilized asset in the multifamily marketing toolkit. (This represents a massive opportunity for BH Management.)
We know because we've seen this for over a decade. And we see what a huge impact it can make across the entire business when an operator dedicates themselves to investing in their corporate website as an apartment marketing tool.
Think about it like this:
BHManagement.com is the best place to articulate your brand, everything you stand for, and all the benefits that residents will enjoy when they live in a BH community.
BHManagement.com is the best place to showcase the wide variety of communities you have to offer and steer shoppers to the perfect apartment for them. And when you need to, steer them to the properties that might need an extra boost to improve their occupancy trend.
BHManagement.com is the best place to help you get in front of prospective customers sooner in their search.
A website for a single apartment community can't ever compete with the ILSs for broad search terms like "apartments in Atlanta" — it's simply not the right answer to the question when Google knows that the searcher is looking for options.
Guess what? A focused page on the BH website that showcases all of your 30+ communities in the greater Atlanta area is the *perfect* page to answer that same searcher's question. And when you're best answer to the search query, your site will rank higher and you won't need to rely on the ILSs to show up sooner in your prospects' search.
This works further down the funnel, too. Your prospect is looking for "2 bedroom apartments with in-unit washer and dryer" or "pet friendly apartments near Decatur"? Your website should allow you to build pages that showcase all your communities that fit the criteria — be the best answer to your prospect's question.
And that is exactly how RentPress can help.
RentPress gives you the power and control to meet your prospect at every step of their apartment search:
LOOK
The prospect starts with a broad search of your communities — they can search by location, desired bedrooms, budget, and more. That's all included in RentPress Advanced Search.
LEARN
They narrow down their options by adding the criteria they need most. RentPress Landers (landing pages) and Neighborhood Pages allow you to create targeted, relevant content for an endless mix of property amenities and apartment features — we'll dynamically pull in the properties that fit the criteria.
LEASE
They find a community that's the perfect match. RentPress Property Pages give you the tools to share everything the prospect wants to see — photos, 3D tours, real-time pricing, neighborhood highlights, even nearby sister communities — all in one place. And because we can collect the lead directly from the site, you'll see higher conversions and have much better insights into which marketing channels are the most productive for you.
LOVE
They check to see if other people like living at the community. RentPress Reviews gives you the ability to pull your reviews directly into the property pages. Automatically pull reviews from Google, Modern Message, Kingsley surveys, and more.
We've seen that clients can significantly reduce their total marketing costs per door when they execute these strategies. One client reduced their portfolio PPC spend by 40% in just six months. Another has reduced their total spend to about one-third the industry average, and they operate in one of the highest-rent markets in the country.
This is all possible when BH builds on the RentPress platform. And the best part is, we're just getting started. Here are even more proven ways our LOOK / LEARN / LEASE / LOVE approach can help you reduce your total marketing costs.
The fact that most multifamily companies aren't leveraging their corporate websites like this creates the perfect opportunity for BH Management. Combine your scale and reach and our renter-focused marketing platform, and you'll be in an ideal position to reach renters in ways that many of your competitors simply aren't leveraging today.
With RentPress powering your site, you can share real-time pricing and availability feeds from multiple data feeds in one cohesive search experience.
You'll have the ability to:
Create dynamic property and floor plan pages
Access conversion-optimized design templates
Automatically display real-time pricing and availability*
Integrate with:

 

RentCafe/Yardi, Entrata, MRI MarketConnect/Vaultware, ResMan, RealPage
Beautiful pages to showcase beautiful communities
RentPress offers a robust community page template out of the box, and your website developer can customize this design as much or as little as you like. If you need to create separate page templates for different types of properties (conventional, lease-ups, senior housing, etc.), you can do that, too.
You'll have the ability to manage the property's logo, photos, videos, amenity info, apartment features, neighborhood points of interest, and more. Of course, RentPress handles all the pricing and floor plan availability directly from your data feed.
Integrations + API support? Yes, yes, and yes.
This is where RentPress shines. Not only do we integrate with all of the major property management software providers and industry CRMs, but we also give you the ability to mix that data together in one cohesive shopping experience for the renter. Need to showcase both Yardi and OneSite properties on your site? You absolutely can – it's all one BH-branded search from the visitor's perspective.
Pricing/Availability Integrations
RealPage (ILM and Lead2Lease)
And you can go beyond multifamily, too.
Want to use MailChimp or ActiveCampaign as your email marketing tool? Or HubSpot as your CRM? Does your business development team use Salesforce in their workflow? Your WordPress can easily integrate with almost any modern digital marketing tool you can think of.
Tracking is part of the package
WordPress can support both source-based and session-based call tracking solutions. Whether you're using LeaseHawk, or Knock, or CallRail, your WordPress site can support dynamic number insertion and your other tracking needs.
RentPress also supports Google Analytics – we'll pass search queries and other behavioral events into Analtyics to help you better understand trends in how prospects are using your site. 
Why WordPress?
The ideal platform for your digital hub
Run your site on the most popular, most supported CMS in the world
RentPress for Websites runs on the open source WordPress publishing platform. Some of the many reasons we love WordPress:
No CMS license fees: The CMS is free and open-source, so there aren't any recurring license fees for the system.
Always evolving: It is regularly updated to add new features and improve security. We spend our time building cool new features for RentPress because we don't need to worry about also maintaining/updating all the basic CMS features.
Extend your capabilities: There are lots of ways to expand the capabilities of your website with plugins (like RentPress).
You have full control of your website. You own your design and your data. Do with it as you like.
Everyone is doing it. It might sound like peer pressure, but using WordPress is a no brainer. There's a reason (many, actually) that 40% of the Web uses it.
Easy to learn: WordPress is easy to learn and manage and has a HUGE support community.
Make your site visually beautiful: WordPress supports numerous media types, including the latest image formats, videos, 3D tours, embedded content, and more.
SEO and accessibility are baked in: WordPress is known for being great for SEO, and the developers put a heavy focus on accessibility, too. Even the admin daashboard is regularly reviewed to improve its usability. 
You're not tied to any one provider. You don't need to move your site if you change property management software providers, and you're not stuck in a custom CMS that only one company knows how to manage. If you ever want to take your site to another hosting provider or web developer, they'll be able to work with it.
Build the design you've imagined
RentPress is built to be flexible within the WordPress CMS.
All of our modules and templates are built to adapt to any device size, and it's easy for your designer to match the look of the components to the styling of the rest of your site.
We've created shortcodes and flexible modules so you can display your important property data in useful ways across your website. Need to display a grid of all your properties with in-unit washers and dryers? Want to show all the two-bedroom apartments for a specific community? You can use our RentPress building blocks to display your content exactly where you need it.
Need to make a change? Easy.
Your website should be easy for you to edit and maintain. And with the WordPress block editor, it's easier than ever to build engaging content and dynamic page layouts. With content blocks, you can insert, rearrange, and style multimedia content with very little technical knowledge.
Anytime you want, you'll be able to see a live preview of what you're working on and how it will look across multiple device types.
But does it scale?
WordPress has some fantastic tools to help scale your marketing and digital production efforts. With the block editor, you can create reusable blocks, sections, or even entire page layouts. There are also features to help you duplicate pages, organize content, and more.
WordPress is tested and proven; it runs sites with millions of pages. It will be able to handle whatever you throw at it.
SEO support? WordPress is the best around
When it comes to SEO, WordPress is about as good as it gets. We use and recommend Yoast SEO Premium as our preferred tool to analyze and improve content for search engines, edit meta data, add structured data, manage XML sitemaps, fix 301 redirects, and more. You can even preview what your page is going to look like in the search results and on social media sites before you hit Publish.
Beyond the basic tools to optimize your site, 30 Lines also offers plans to help you identify new opportunities, fill in those "content gaps," and even auto-update your Google Business and other local listings. We're happy to discuss additional SEO services, should you need some extra support to  improve your organic rankings.
Capture all the leads with flexible web forms
WordPress offers a number of great options for powerful forms. We recommend Gravity Forms or Ninja Forms; your website designer may have their own preference. You'll have the ability to create and customize new forms, then add them to any page on your site.
We currently offer Gravity Forms integration with all major industry CRMs, including Anyone Home, Knock, Yardi CRM, and others. Gravity Forms also makes it easy to track your conversions and dropoffs in your preferred analytics tool.
You can get pretty crazy with your forms, too. Need to route notifications based on the type of request? Want to send visitors to a custom thank you page aafter they hit submit? Do you want us to ping you on Slack anytime a potential JV partner reaches out? It's all possible with our recommended WordPress form solutions.
Managing your media
WordPress comes with a full Media Library for all of your multimedia assets, and it's easy to embed content from other sources like YouTube and Matterport, too. The Media Library can be customized based on your organizational preferences, so you can organize content specific to each market or even each property.
Besides your own content, you can also connect your site to some of the best imagery sites across the web. Need a good image for your latest blog post? You can automatically pull images from sites like Unsplash into your content without leaving your dashboard.
All images in the Media Library can be optimized for speedy loading with tools like Imagify and Smush, and you can easily connect your library to DAM systems like Media Valet.
If you choose to host your site with 30 Lines, our hosting plan includes a CDN, persistent caching, and additional performance tools for fast page loading.
Make your site accessible to all
WordPress has a full Accessibility Team dedicated to improving the accessibility features of the platform. Even the CMS admin is built to be accessible.
Beyond that, 30 Lines believes that accessibility for all is just good business. That's why we offer an optional Accessibility Toolkit to layer on top of your site. With regular content changes for a national brand and over 300 associated communities, keeping all of that content accessible can be a moving target. Our Toolkit scans all pages of your site on a daily basis and can automatically make updates to your content to keep it accessible.
Benefits:
Your site will automatically comply with WCAG 2.1, ADA, Section 508, AODA, EN 301549 and IS 556 standards within 48 hours

96% success rate for our artificial intelligence tool

Addresses all disabilities: Blindness, visual impairments, motor impaired, cognitive impairments, epileptic seizures

All content (including content from third-party feeds) is refreshed and

re-processed every 24 hours

Works with any website CMS, including WordPress
Optional AI Accessibility Toolkit Add-on for corporate portfolio sites: $299/month or $2,750/year
The BH Management game plan
It takes a team effort
We're taking a unique approach with our proposal.
We don't want you to use 30 Lines to design your website … we want you to use RentPress to power your site, regardless of who you choose to build the site.
We work with some of the best digital marketing agencies in the country. They create amazing designs, we bring the multifamily expertise to turn your site into the most capable business tool possible. You might have a WordPress developer you already love; you might need help selecting the right partner – either way, RentPress is the engine they'll need to make this rocket soar.
How long is this going to take?
Make no mistake: The redesign of your website is a massive undertaking. Any website designer is going to want to get to know you … like, really get to know you.
Then they'll get into an overarching style guide, a few rounds of design mockups, wireframes, and finally, a functioning prototype test site. You'll do a lot of testing, and some more testing, then the site will be ready to go live.
Additionally, you have over 900 pages on the current website, so you'll want to have a game plan for redirecting those pages to avoid broken links for your visitors.
All in, expect the whole process to take 4-8 months total. It might take longer – all great things take time to build. The good news is, there's a 0% chance that your website project will get held up by local building inspectors. And with RentPress, you won't be held up by software integrations, either.
Our team can be as involved in the process as you like. If you want us to consult on the website build or handle the SEO setup, we can do that. If you just want us to deliver your API token and get out of the way … we can do that, too.
Meet a few of our RentPress partners:
Donje Putnam
VP, Agency Operations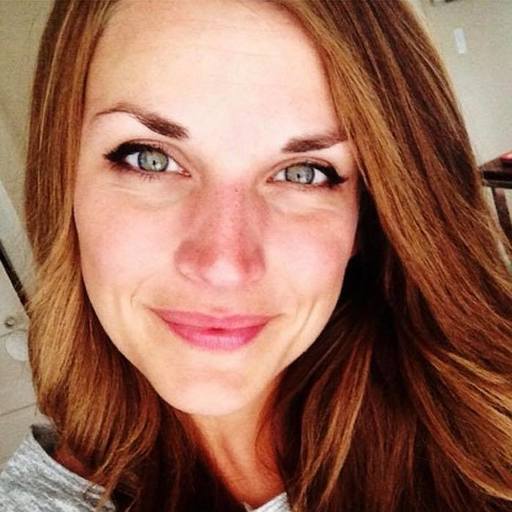 Shannan Keller
Business Development Manager
Stefan Della Gatta
Technical Project Manager
30 Lines is based in Columbus, Ohio, with team members in California, Michigan, Virginia, and Washington. We're a small but scrappy group with 24 full-time employees. 17 of us (not counting the dogs) are based out of our Columbus headquarters.
Supporting Your Success
You'll have access to our complete support documentation at support.30lines.com, and you can submit support requests anytime via email. You'll get a response from your account manager or someone on our RentPress within 24 hours (typically way less than that). If you need it, Mike's cell phone is 614.961.2461. The point is, we're here to help and we're ready to make this site as successful as possible for you.
Any issues related to incorrect pricing or availability are escalated as high priority. We have over 800 properties on the RentPress platform as of February 2021, and last month we only had two support tickets over the course of the whole month related to pricing or availability concerns. RentPress just works exactly the way you'd expect.
Your Point of Contact
With your RentPress subscription, you'll have access to a dedicted Digital Marketing Account Manager, a Project Manager, and our RentPress Product Manager.
If you choose to host your website with 30 Lines (100% optional), we'll host a monthly check-in call and quarterly strategy sessions where we'll dig into site traffic and conversions and help you identify ways to get more out of your site. You'll always have access to reach out to your Account Manager and our Client Success team anytime.
Founded in 2008, 30 Lines is a team of curious marketers and technologists focused on creating easy, remarkable customer experiences. We build and integrate technologies that enhance, rather than hinder, a consumer journey.
Our Marketing Services team offers a suite of digitally-driven marketing solutions, but we've taken it a step further, developing our own software solutions to help multifamily marketers deliver better apartment shopping experience. That software is RentPress, an apartment marketing platform that helps you to create a seamlessly integrated website for apartment prospects, while also giving you the insights into renter behavior and advertising performance, so you can craft more efficient campaigns over time.
We're not a start-up or a trend; we're a bootstrapped service provider with a proven track record of delivering forward-thinking solutions. And we're on a mission to make apartment shopping (and apartment marketing) an easy, remarkable experience for all.
30 Lines is 100% bootstrapped and privately owned. We have made the Inc 5000 list in both 2019 and 2020, ranking us among the fastest growing private companies in the country for two consecutive years.
While the majority of our business is in the multifamily industry (including student housing, senior living, affordable housing, and other industry categories), we also serve clients in restaurants, travel & tourism, and ecommerce. We love being able to bring new ideas from other industries into what we do for our multifamily clients.
Here's a look at how we've done over the past three years:
Percent related to multifamily

65%

65%
Percent related to multifamily

70%

70%
Percent related to multifamily

80%

80%
RentPress Pricing
One-time setup fee of $150 

(Pricing is per domain.)

Example pricing (300 properties on one domain): $150 one-time setup fee, plus $50 + $5/property ($5 x 300) monthly subscription = $1,550 per month

Example total annual investment: $18,750
The 30 Lines team wants to thank you for considering us as a potential digital marketing partner. You're about to embark on a long, exciting journey … and we know the end result is going to be worth it.
We're ready to help you along the way, and we are confident that, no matter who designs your site, RentPress is the ideal platform to help you hit your big goals.
Regardless of which path you choose, we wish the greatest success with your new website. We can't wait to see the new BHManagement.com come to life!
Ready to take the next step in this partnership?