Email Marketing is PropTech
Have you considered how email fits with your property technology?
Email marketing may already be integrated into your multifamily property management system and feel seamless to the leasing and marketing teams. An auto-generated email with details about your community, sentences describing how to tour, and pricing. It becomes a long-winded email for your prospect, especially when you start including pricing by floorplan.
Email marketing in multifamily is vital to book more tours and sign leases.
To improve email marketing in multifamily, property managers should:
Create an Email Journey
Think of the leasing journey and how your leasing teams guide in-person tours. You talk about the community first, you get to find the right floorplan with the number of bedrooms needed. You think of your availability and how their timeframe fits in your occupancy. Your emails can do this as well and all with marketing automation. Looking for some ideas on emails, look here.
Create Segmented Campaigns
By segmenting their campaigns, property managers can create emails that are more relevant to each individual recipient. What does this segmentation look like? Using details like move-in time frame, availability, and floorplans relevant based on the number of bedrooms. 
Utilize A/B testing
A/B testing allows property managers to find the best combination of content, subject line, and design for their emails. Will "Start Exploring" get more clicks than "Find Home"? If one gets more clicks, do they both book the same amount of tours? You'll never know until you test. With a little extra work on your email, you have gained tours and signed leases.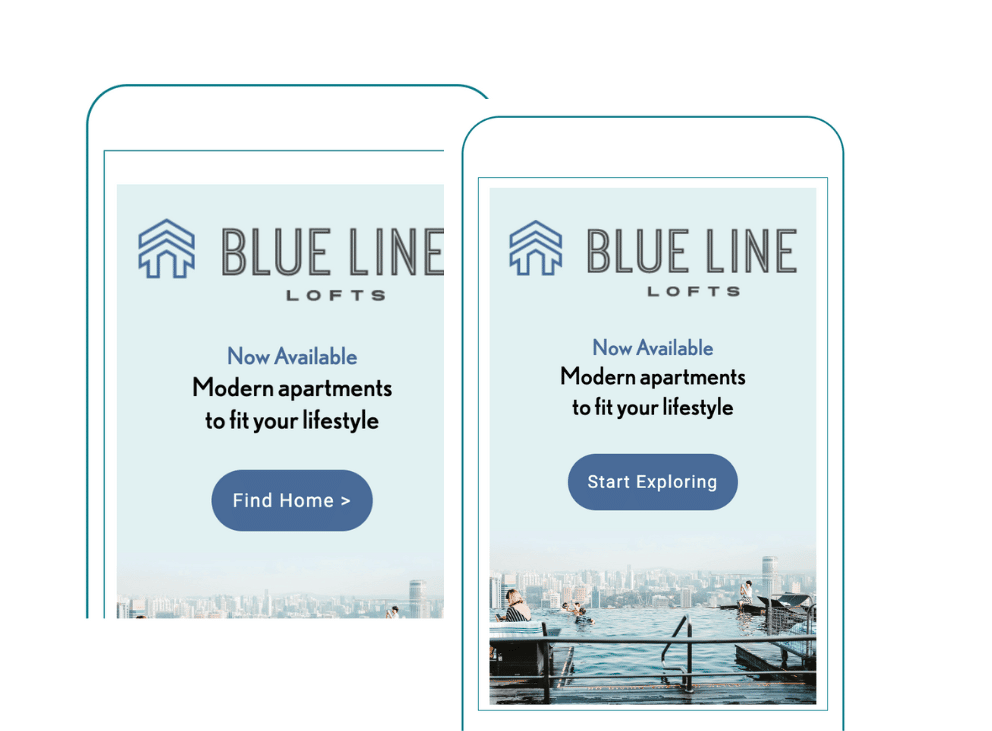 Track results

Tracking the results of email marketing campaigns will help property managers determine what works and what doesn't. This allows our multifamily marketing team to refine their approach and ensure their campaigns are as effective as possible.
In multifamily, we know email can increase your leasing team's closing rate by 25% or more.
Ready to up your email game?
Schedule a consultation with our multifamily experts today.