Responsive apartment website designs for Champion Real Estate – LiveWithChampion.com and TheChampionCompanies.com.
The Bainbridge Companies Results When The Bainbridge Companies needed to update their corporate website to match their refreshed brand, they came to 30 Lines. Building on the new brand standards, we worked with Bainbridge to create not one, but two new sites —...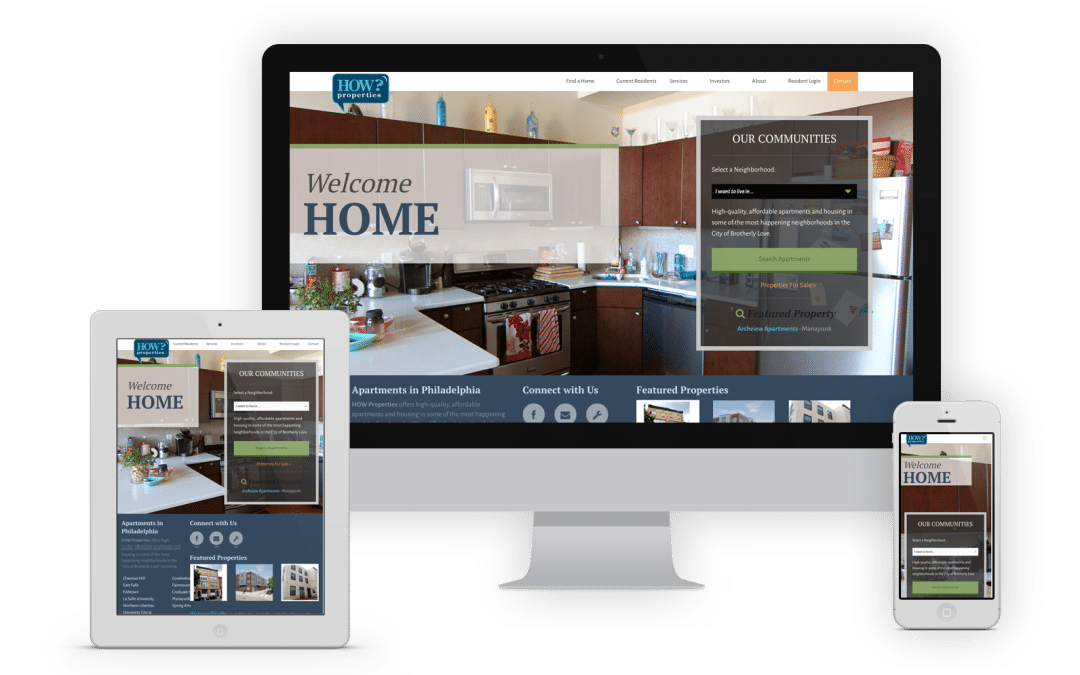 HowProperties.com is designed to look great on any device, rank well in search engines, and appeal to How's target renter audience in the greater Philadelphia area.